Entrepreneurial Spirit
My first professional experience was as the entire sales, marketing and distribution department for an internet start-up in New York City. There were only three initial employees stuffed into a one-bedroom apartment on the upper east side of Manhattan. I created all the marketing materials, ran the trade shows and acquired all leads which I then went about turning into paying customers. At the end of each day everyone would work together to burn the disks and stuff them into boxes before dropping them off at the post office each night. It was a great way to start a career, experiencing every aspect of the business and directly owned all the results.
Years later I was recruited to join Hewlett Packard to help them start their own software organization and bring that "garage start-up" attitude into the company. In this new environment I learned a great deal about how to be successful in a large, global, process driven organization.
In 2002, after climbing Mt. Kilimanjaro, I was so touched by the experience that I founded an online adventure travel company called Kilimanjaro Adventures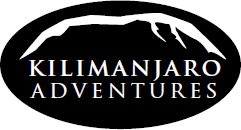 . I taught himself web development and built the company website from scratch. I created all the sales and marketing materials, spoke at local outdoor events and cemented partnerships to grow the business. I loved learning firsthand about online sales, blogging and social media outreach years before many large companies even tested such marketing techniques.
I no longer sell trips and instead try to inspire others to climb Kilimanjaro through my talks.